Forget the Oscars. For the 14th year in a row, Mr. Skin has announced the winners of the 14th Annual Anatomy Awards, "a celebration of Hollywood at its breast." The annual award recognizes a year's best in sex and female nudity from film and television. This year "Game of Thrones," "Californication," and "Shameless" are old news, with "Magic City" and "About Cherry" coming up big in 2012. The envelope is in hand and the winner is...
Celebrity Nude Debut
Nadine Velazquez in "Flight"
Runners up: Laura Prepon in Lay the Favorite, Olivia Munn in Magic Mike, Kristen Stewart in On the Road, and Sarah Silverman in Take This Waltz
Nude Comer of the Year
Ashley Hinshaw in "About Cherry"
Boobs
Sophie Rundle in "Episodes"
Runner up: Sarah Power in Californication, Joanna Kulig in Elles, Laura Prepon in Lay the Favorite, and Carla Howe in Mac & Devin Go to High School
Best Butt
Stephanie Fauntauzzi in "Shameless"
Runners up: Elizabeth Twining in Big C, Nadine Velazquez in League, Jessica Marais in Magic City, and Taryn Terrell in Treme
Best Full-Frontal
Sarah Silverman and Michelle Williams in "Take this Waltz"
Runners up: Emily Addison in Celebrity Sex Tape, Nadine Velazquez in Flight, Helen Hunt in Sessions, and Jessica Kiper in Weeds
Best TV Show for Nudity
"Magic City"
Runners up: House of Lies, Californication, Game of Thrones, and Boardwalk Empire
Breast Picture
"About Cherry"
Runners up: Take this Waltz, American Reunion, The Sessions, and Magic Mike
Other Winners:
Best Pixelated Nudity: Chelsea Handler in Chelsea Lately
Best Camel Toe: Katrina Bowden in Piranha 3DD
Most Mufftastic Merkin: Gina Gershon in Killer Joe
Best Over 40 Nude Scene: Helen Hunt in The Sessions
Best Over 80 Nude Scen:e Emmanuelle Riva in Amour
Best Lip-Slip: Ke$ha in The Graham Norton Show
Most Niptastic Nips: Lyne Renee in Strike Back
Best Lesbian Scene: Heather Graham and Diane Farr in About Cherry
Best Butt Bong Scene: Tiffany Anne Hughes in Mac & Devin Go to High School
Best Forced to Strip Scene: Dreama Walker in Compliance
Best Nunkini: Kate Upton in The Three Stooges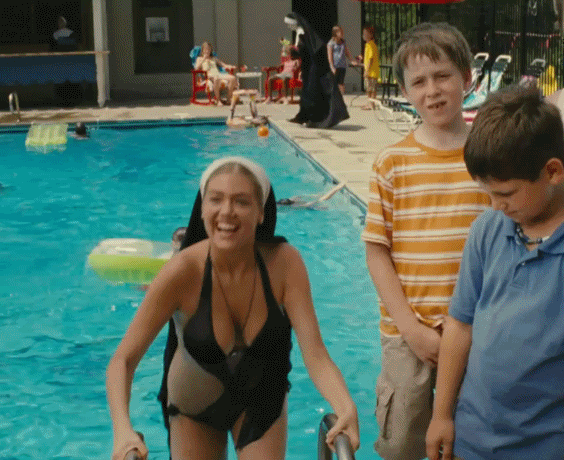 Best Bikini: AnnaLynne McCord in 90210
Best Underwear Scene: Kristen Bell in House of Lies
Best Chick with a Dick: Chloë Sevigny in Hit and Miss
Best Nude on Roller Skates: Jessica Kiper in Weeds
Best Jello Wrestling Scene: Bikini Spring Break
Best Thong Scene: Sara Jean Underwood in Sara Jean Underwood Photo shoot for American Icon Autographs
Best Nip-Slip: Alison Brie in GQ Lingerie Photo Shoot
Best Sunbathing Scene: Olga Kurylenko in Magic City
Best Blu-ray Find P.J.: Soles Bush in Stripes
Best Golden Shower: Joanna Kulig in Elles
Best Retro Camel Toe: Elizabeth Taylor in Suddenly Last Summer
Best Retro Monster Backburger: Tania Busselier in Countess Perverse
Long Lost Nude Scene: Katherine Heigl in Side Effects
Best 3 Boobed Actress: Kaitlyn Leeb in Total Recall
Best Pee On Zac Efron Scene: Nicole Kidman in The Paperboy
Best Nude in a Men's Bathroom: Dawn Olivieri in House of Lies
Best Outdoor Sex Scene: Anna Hutchison in The Cabin in the Woods
Best Skinny Dip Scene: Camilla Luddington in Californication
Best Skingoria Scene: Jessica Clark in True Blood
Best Inverted Nipples: Jessica Brown Findlay in Albatross
Best Blu-ray Re-Release: Porky's
Go watch all the winning scenes at Mr. Skin...*
*NSFW, obviously